Cristiano Ronaldo achieved another milestone in his Career.
Cristiano Ronaldo dos Santos Aveiro was born on 5 February 1985 is a Portuguese professional footballer , i don't think this man needs any introduction his name is itself a Brand, an International brand. Personally Ronaldo is one of my favourite players in sports not because he is considered as the best player in the world but because of his journey that inspired millions. He has achieved many milestones in his career as a footballer but right now the another milestone that he has achieved is that HE became the first person in the world to have crossed the milestone of 250 Million followers on his Instagram account. We congratulate him for his new milestone. He thanked all his fans by sharing a post on his Instagram account.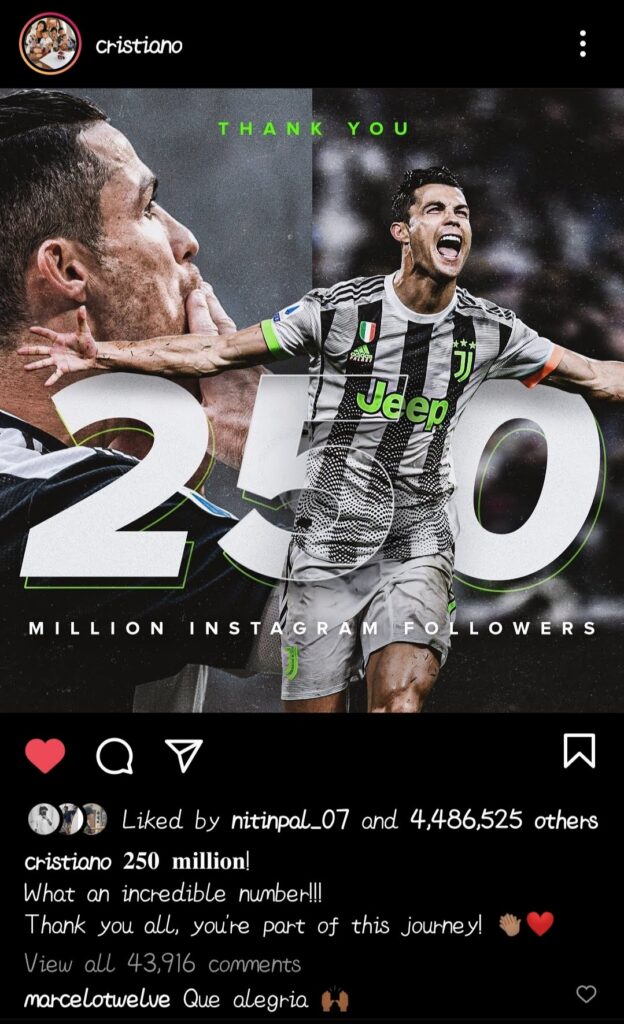 We all know that how fans goes crazy for him whenever they see him around. He is a sport icon, a self-made footballer.He also have his name on the list of famous celebrities who have their own perfume Brand which is "Christiano Ronaldo Legacy" Manufactured by Eden Parfums in 2016.