From Big B to Sushant Singh Rajput. Bollywood actors who can fly planes.
From being an Actor to dare to fly high, Bollywood celebrities have been inspiring others to fly high and to follow their dreams till they accomplish them. You must have known about Sushant's list of dreams and now I will be telling you about other Bollywood celebs who can fly a plane.
Taking up challenges and getting skills to be profound towards your craft is what makes an actor[ "Dedicated towards Work"].
Many actors get trained for their roles in movies with sheer perfection, For example, Shahid Kapoor in, "Mausam". He took up Classes to fly a plane. Let's have a look on some famous Bollywood actors who can fly a plane.
1. Shahid Kapoor
The handsome hunk from Bollywood knows how to fly a plane. While shooting for "Mausam" he really took lessons to Fly a plane and is the only Bollywood actor who has flown F-16 Fighter plane in real.
2. Asin
Although Asin has left her Career as an Actress. She is busy in her personal life with her daughter and Husband, but let me tell you Asin once took to instagram and shared the news of her taking lessons to fly a sea plane in Italy.
3. Amitabh Bachchan
Megastar Big B initially wanted to join Indian Air force but his destiny took him to a place where he is as respected as Army officers. This Living Legend really knows to fly a Plane and was awarded International Federation of Film Archives (FIAF) award by filmmakers Martin Scorsese and Christopher Nolan via virtual ceremony.
4. Gul Panang
This talented Actress is a certified pilot and is married to commercial pilot Rishi Attari.
5. Vivek Oberoi
Vivek Oberoi took his Lessons to fly a plane when he was shooting for Krrish-3. He managed to get certificate to fly on his own.
6. Karan Kundra
Karan Kundra shared a video on Instagram reels as he flies a plane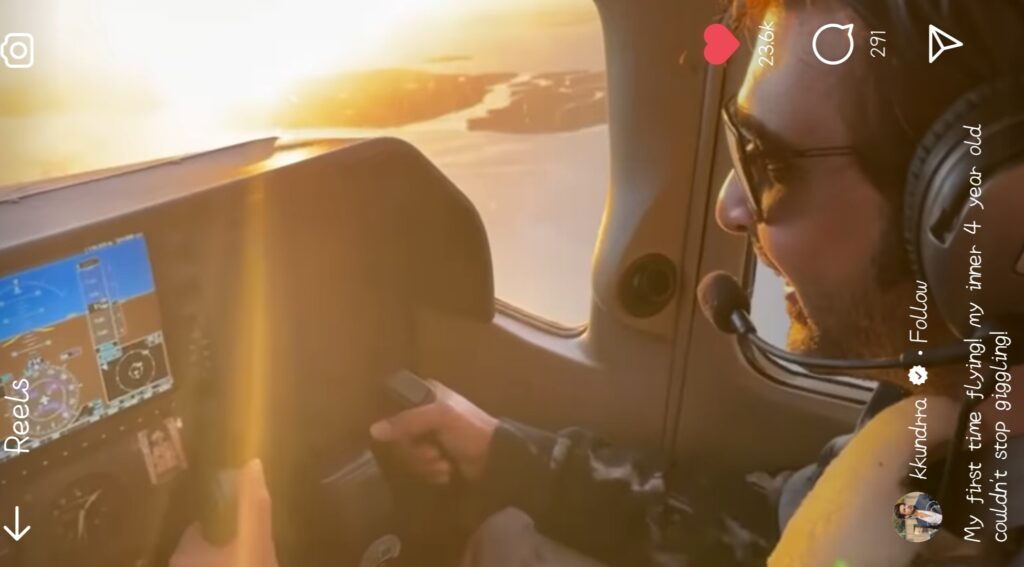 7. Sushant Singh Rajput
The man who dared to dream. Sushant Singh Rajput has been an inspiration for others and he will be an inspiration for many. This man was intelligent as hell, was a good actor and a Dancer. He took the training to fly a plane when he was shooting for a film which was never made. He had also shared a video flying a Boeing 737.