10 Famous Celebrities who Loves ANIME:
Anime and celebrities
The craze of Anime is everywhere, these cartoon character's journey has a very kind place in celebrities hearts as well, Lets have a look on 10 Famous celebrities who has shown their love for Anime often times.
Keanu Reeves
Cowboy Bebop. He wishes to play the role of Spike Spiegel for a live action Film. We ccan say that keanu will look good in this role if whenever the film is made.
Leonardo Dicaprio
Leo is a fan of AKIRA and he has recently joined hands with Warner Bros to produce a film on AKIRA . Film will be made under his Production company "Appian Way"
Ariana Grande
The cutest singer on this planet "Ariana" is also a big fan of Anime. The " Thank you Next" singer has also inked 2 tattoos inspired by this anime character from Spirited Away
Zac Effron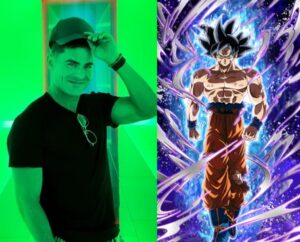 This Handsome man is also a fan of Anime but he is the biggest fan of the Character Goku from "Dragon Ball Z".He also watches Naruto, Death Note, and Bleach
Travis Scott
This famous American Rapper is a big fan of One Piece
Kanye West
Kanye West is a fan of Akira but guys let me tell you that he is an adamant admirer of Katsuhiro Otomo's manga-cum-anime.
Rihanna
This Barbadian singer is One of most Richest singer in the world with the total NET WORTH of $550 Million. She is also a biggest fan of Hunter X Hunter
Michael B Jordan
One of the Sexiest Man Alive, Michael B Jordan is a big fan of Naruto. Anime is something that was a big piece of my childhood, my adult life, and my creativity– M.B Jordan
BTS
This Korean Band needs no introduction. They have taking the internet by storm by giving two Back to back hits chartbuster "Dyanamite" and "Butter". They are fans of anime and their all time favourite is Hingeki no Kyojin (Attack on Titan)
Elon Musk
The world's 2nd Richest man ,Elon Musk also admires anime. He loves to watch them as its keeps his mind refreshing. He is a fan of this Famous Anime show Spirited Away