A good gesture from Inder, Harshvardhan Rane.
In this 2nd wave of Corona virus, India is facing the most heart-wrenching situation as compare to other countries. Where doctors, Police personnel and every other organisations or foundations are giving their best to fight against Corona Virus and people are struggling for their lives. Many celebrities have come forward for humanity to help their people, some are donating money to their respective Chief Relieve funds or some are doing something unique to raise fund for people struggling with this Covid-19 Virus.
In this harsh situation,the Handsome Hunk of Bollywood who has stunned everyone from his exceptional performance in "Taish" as Palli , Harshvardhan Rane has also come forward to help people who are struggling for their lives because of this virus. Hrasha is a Bike lover, he likes to travel alone with his Camera and bike/Car. He is giving away his bike in exchange of oxygen cylinders for people who are in need of it.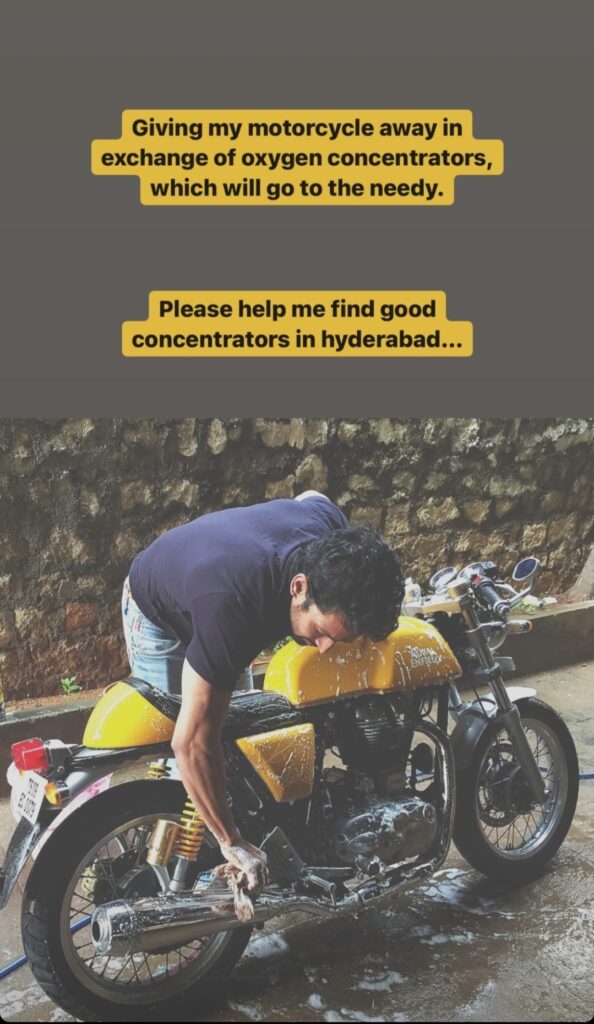 Let me tell you that Harshvardhan Rane was earlier found positive for corona and he has shared this news with his fans on Social Media , he has been through the situation of covid positive patient. He has completed his shoot for Haseen Dilruba and he will be seen in Director Kushan Nandy's "Kun Faya Kun" with Sanjeeda shaikh. He has also signed a film under John Abraham production.