List of famous Indian Celebrities who passed away in 2020:
The Covid -19 year, 2020 has been a devastating year for the Indian film and Television Industry because this year has gotten many fans around the world in shock as their favourite celebrities have taken their path to heaven .We all have been hearing or watching news about the demise of famous known faces across the world but right now we will just talk about the famous Indian celebrities who lost their lives this year. The list is long , so without any further ado lets have a look on the death of famous Indian celebrities who have left us.
1. Kumkum
Kumkum (22 April 1938-28 July 2020)
Veteran Actress kumkum who was best known for her roles in Mr.X in Bombay(1964), Mother India (1957), Son of India(1962), Kohinoor(1960), Ujala, Nata Daur, Shreeman, Funtoosh , Ek Sapera Ek lutera, Ganga Ku Laharen, Raja Aur Runk, Aankhen(1968) Lalkaar, etc passed away on 28 July 2020.
She has worked in approximately 115 films during her career and was popular in roles alongside Kishor Kumar.
2. Anupama Pathak

Anupama Pathak (12 February 1980- 2 August 2020)
Anupama Pathak,40 was a Bhojpuri Film Actress who found hanging at her rented flat in the Mira Road area of the Mumbai Metropolitan Region. she was Hailed in Purnea District in Bihar and had worked in TV shows and Bhojpuri films. she had shared a video on Facebook stating that she was cheated and was unable to trust anyone.
3. Nishikant Kamat.
Nishikant Kamat. (17 June 1970- 17 August 2020).
Nishikant Kamat,50 was an Actor and Director. He has directed some major films in Bollywood: Drishyam, Force, Madaari, Rocky handsome. Mumbai meri Jaan and also acted in Rocky handsome. He was believed to have been suffering from chronic liver disease. His demise has left a Void in the Hindi film industry.
4. Rahat Indori.
Rahat Indori (1 Jan 1950- 11 August 2020).
Rahat Indori was a lyricist and a poet he had penned many famous songs like "Bumbro"(Mission Kashmir), "yeh Rishta kya kehlata hai"(Meenaxi). He was the man behind this famous recital "Bulati hai Magar Jaane ka Nahi".
5. Sameer Sharma
Sameer Sharma (3 April 1976- 4 August 2020).
Sameer Sharma,44 was an Indian Television actor who was best known for his portrayal in tv shows like Sas Bhi Kabhi Bahu Thi, yeh rishtey Hai Pyaar Ke. He has also appeared in The movie "Hasee Toh phasee" which has "Siddhart Malhotra" and "Parneeti Chopra" in the lead roles. Sharma hanged himself from the ceiling fan of his kitchen and did not leave a suicide note.
6. Sushant Singh Rajput
Sushant Singh Rajput (21 Jan 1986- 14 June 2020).
Sushant Singh Rajput,34 was found dead at his apartment in Mumbai on 14 June. Sushant was the man of the golden heart his demise has left the whole nation in shock because it is believed that he was murdered it was not a suicide. He has given some successful hits during his career: M.S.Dhoni The Untold story, Chichhore, Kedarnath, Kai PO che, etc.. His last film Dil Bechara is the most-watched movie in the Charts on IMBD with the viewership of over 90M people within 24 hours after the release of the film. The investigation over his death is still going on and his fans are waiting for his Justice. #JusticeForSSR.
7. Rishi Kapoor
Rishi Kapoor (4 September 1952- 30 April 2020)
The Evergreen star of the Millenium. The legendary and Bollywood's original chocolate boy, Actor Rishi Kapoor dies at the age of 67. He was a star full of Talent from "Mera Naam Joker" To "102 not out" he has given several remarkable performances to remember him.Rishi Kapoor was battling with cancer (leukemia) during his last stage of life.
8. Rajat Mukharjee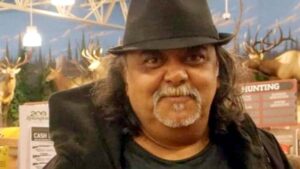 Rajat Mukharjee (1960- 19 July 2020)
Rajat Mukherjee was an Indian film director and writer who was mostly known for his film like Pyaar tune kya kiaa, love in Nepal, Road, etc. He came to his hometown (Jaipur)and lived with his family. He suffered chronic kidney and heart issues during his last days
9. Jagdeep
Jagdeep (29 March 1939- 8 July 2020).
Veteran actor Syed Ishtiaq Ahmed Jaffrey, better known by his stage name Jagdeep, dies at 81. He was a comedian actor and had worked in over 400Films. He was also known for his perfect timing whenever he used to come with his comedy skills on Screen. He was Remembered as "Soorma Bhopali" of Sholay.
10. Susheel Gowda
Susheel Gowda (1990-7 July 2020]
Susheel Gowda, the Kannada film actor dies at the age of 30 by suicide and apart from the acting, he was also keen into Fitness and was also a successful fitness trainer. He was popularly known for his role in Kannada serial 'Anthapura. His demise was so unexpected for his fans and everyone who has seen him working hard for the Characters that he had played. The investigation is still going on over his death.
11. Jay Prakash Reddy
Jaya Prakash Reddy (10 Oct 1946- 8 September 2020).
Jaya Prakash Reddy was an Indian film actor who had worked in Telugu cinema. He was one of the most popular Actors in the Telegu cinema. He was the headmaster of the school before coming into films. He came into the limelight with the film "Samarasimha Reddy".
12. Sejal Sharma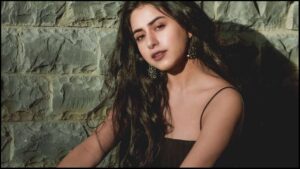 Sejal Sharma ( 26 Oct 1994-25 January 2020)
Sejal Sharma,26 was an Indian Television actress who was popularly known for her role as Simmi Khosla in start plus " Dil Toh Happy hai Ji". She was died by Suicide.
13. Harish Shah.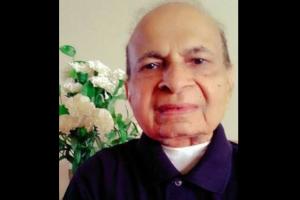 Harish Shah (7 Oct 1946-7 July 2020)
Veteran Indian Filmmaker and producer Harish Shah passed away in Mumbai at 76 following a long battle with Throat Cancer. His Career started with Rajesh Khanna's (Mere Jeevan Saathi, 1972). He has several other films directed by him under his credit (Dhan Daulat, 1980), (Ram Tere Kitne Nam, 1985), etc. His last Bollywood Production was (Jaal: The trap, 2003) featuring Sunny Deol.

14. Saroj Khan
Saroj Khan (22 Nov 1948- 3 July 2020)
Saroj khan, 71 died on 3 July 2020 of a sudden cardiac arrest. She was Bollywood's first Women choreographer. She has Choreographed over 3000 song in a career spanning over 40 year. She was honoured with national award for best choreographer and has her Spectacular collaboration with Actresses Madhuri Dixit Nene and Sridevi. She has Choreographed songs like ,"Ek to teen", "Tamma tamma" etc.
15. Irrfan Khan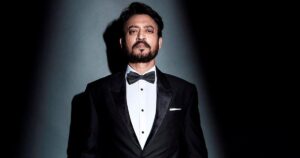 Irrfan khan ( 7 January 1967- 29 April 2020)
Sahabzade Irfan Ali Khan known as Irrfan khan, 53 was a man who needs no introduction. He was an acting school in itself. He made himself globally famous with his pure talent of acting. He was known for actors who acts with his eyes. He has been appeared in some famous films like Inferno, Jurassic world, Hindi Medium, Paan Singh Tomar etc. He was even offered a role in Christopher Nolan movie "Interstellar" But due his hectic schedule he rejected that role. He was died after a two-year battle with neuroendocrine tumour.
16. Mohit Baghel
Mohit Baghel (7 June 1993- 23 May 2020)
Mohit Baghel, 26 was an Actor who was best known for playing a role of "Amar Choudhary" in Salman khan's Romantic comedy film " Ready". He was died due to Cancer
17. Bhupesh Pandya
Bhupesh Pandya was a Bollywood actor who was seen in the movie "Vicky Donor" passed away due to lung cancer. Pandya was an alumnus of National School of Drama (NSD). He was also featured in Hazaaron Khwaishein Aisi and Delhi Crime.
18.Chiranjeevi Sarja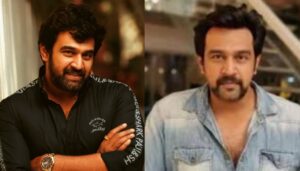 Chiranjeevi Sarja (17 October 1984 – 7 June 2020)
Chiranjeevi Sarja was a Kannada film actor who was died by heart attack. He comes from a family of Actors. He has worked in 22 films in a career spanning 11 years. He worked as an assistant director with his uncle Arjun Sarja for about four years. His last film was Shivarjuna.
19. Wajid Khan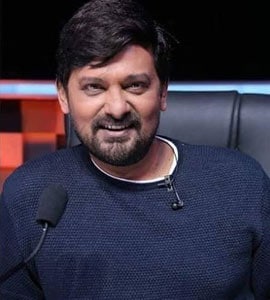 Wajid Khan (10 July 1977- 1 june 2020]
The famous Duo from Bollywood Sajid-Wajid who composed many songs in Bollywood mostly for Salman khan, Wajid Khan of Sajid-Wajid fame passes away at 43. He has composed songs like Hud-Hud Dabbangg, Wanted, Fevicol se etc. He died of cardiac arrest.
20. Basu Chatterjee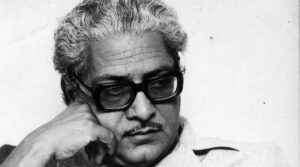 Basu Chatterjee (10 January 1930 – 4 June 2020)
Famous Film-makker, screenwriter Basu Chatterjee, 93 best known for directing films like Choti Si Baat, Rajnigandha, Baaton Baaton Mein, Ek Ruka Hua Faisla and Chameli Ki Shaadi among others, passed away on June 4 in Mumbai, due to age-related ailments .He was one of the pioneers of middle-of-the-road cinema
21. S. P. Balasubrahmanyam
Sripathi Panditaradhyula Balasubrahmanyam (4 June 1946 – 25 September 2020) .
The music legend S.P Balasubarmanyam has left the world in september 2020. His contribution towards the music industry in Bollywood has been so great. Apart from Singing he has also worked as a television anchor, music director, actor, dubbing artist, and film producer in Telugu, Tamil, Kannada, Hindi, and Malayalam films. He has his name in the Guinness World Record Book for recording the highest number of songs by a singer with over 40,000 songs. He will always be missed.