Elon Musk become the richest man in the world ??, Beats Amazon's owner Jeff Bezos: Trending jokes and memes.
Elon Musk is now the world's richest man in the world with the total Net Worth of over $188 Billion as per reports published by Bloomberg news on Wednesday. Musk is changing the world, whatever he wants to have ,he just make it without complaining others. He wanted to explore space, He made SpaceX[including starlink], He is the owner of world's smartest Car Company Tesla[including SolarCity], He is also the owner of The Boring Company , OpenAI and Neuralink. While Jeff Bezos stands with $187 Billion.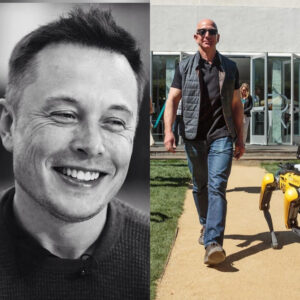 But one of the staff member from Forbes Claimed that he is not the richest person- Yet
Sergei Klebnikov, Staff member of Forbes has said that he is not the richest in the world yet, he has even given the estimate valuation of Elon company's stock and calculated everything and said the Elon stands with the Net Worth of $175.2 Billion while Jeff still stands on the position of world's richest person with the Net Worth of $186.8 Billion. Click on the link to read the full article by the staff member of Forbes https://www.forbes.com/sites/sergeiklebnikov/2021/01/07/no-elon-musk-is-not-the-richest-person-in-the-world-yet/?sh=243571797e98&utm_source=TWITTER&utm_medium=social&utm_content=4387538285&utm_campaign=sprinklrForbesMainTwitter
No matter who is the Richest but i will appreciate the hard work of both Elon musk and Jeff Bezos, They have worked hard to achieve this fortune.