Bollywood Celebrities who love KpOp.
BTS Army in India and all over the World is Growing every day. Their fans are everywhere, when BTS didn't get any Grammy this year, their Army had started to criticize the Grammy Award ceremony for not giving them a single Grammy. It's no doubt that BTS is dominating everyone in the International market. Every member in their team Right from Rm to Jungkook has faced struggle but hard work pays off. Apart from BTS there are others korean band also,on which Celebrities are seen grooving on. They have created a massive fan base in every country and we have seen Bollywood Celebrities grooving on their songs. Whenever gets time, Bollywood celebs don't take their steps off from grooving on BTS's songs. Let's have a look on Some Celebrities who love Kpop and who are willing to work with them.
1. Tiger Sheroff.
Tiger Sheroff was seen dancing on BTS Hit Track Dynamite with 2 extremely enthusiastic dancers.
2 Armaan Malik.
Bollywood singer Armaan Malik is also a Fan of KpOp. He shared a tweet saying that His Favourite BTS song is Inner Child
Every Indian knows Armaan Malik, one of the current best Indian singer, songwriter, record producer, performer and an actor, who has been acknowledged by even Billboard, tweeted that one of his favourite BTS track is Inner child. pic.twitter.com/fRWCIq9bOz

— nochu (@vantebear_) August 8, 2020
3. Vishal Dadlani.
When someone Tweeted on Twitter saying that "waiting for Vishal Dadlani to collaborate with kpop Vocal kings Exo" to which he replied that he'd love to .
I'd love to. Ask them to call me. 🙂 https://t.co/hEgpvYYZzA

— VISHAL DADLANI (@VishalDadlani) September 15, 2018
4. Disha Patani.
The hottest girl in Town Disha Patani has grown her fanbase through her spectacular dance moves and everyone is a big fan of her moves. Disha is a true true of BTS. She has shared many stories grooving over BTS's songs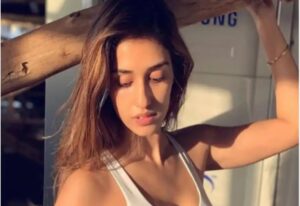 5. A.R. Rahman.
There are quite a few times when this Oscar Winner Composer and Singer has mentioned any international band or artist on his instagram post, But BTS somehow Lucky to have been on Rahman's instagram Post.
6. Hardik Pandya.
Indian All-rounder from Indian Cricket Team found BTS song attractive for her Instagram post while driving somewhere with his pet .Song name is "Waste it on me"
Indian cricketer @hardikpandya7 uploaded a story in which he's listening to "Waste it on me" by Steve Aoki ft. @BTS_twt@BangtanINDIA @bangtan_india @BTSIndiaFanbase #IndianBTSARMY #BTSARMY #BTS #WasteItOnMe pic.twitter.com/gGOxudkWH7

— anikaa⁷ (@kthshuas) November 5, 2018
7.Ayushmaan Khurana
The famous, Actor, singer and a TV host is a fond of music. Ayushmaan himself sings beautifully , his songs ,O Heeriye, Pani da, Mera mann, And many more are everyone's favourite. Ayushmann Khurrana caught the attention of desi ARMYs when he posted a selfie on Instagram story with Jungkook's song Euphoria playing through Instagram Music. He himself says that he is a member of BTS army
Bollywood Actor @ayushmannk IG Story

Euphoria🎵 – @BTS_twt pic.twitter.com/AeLEulFK2G

— ᴮᴱ Akshay ⁷ (@OT7akshay) November 17, 2019
8 Diljit Doshanj.
This famous punjabi singer is Astonished by massive fan base of BTS.
@BTS_twt @bts_bighit They r Lit 🔥 Insane Fan Following.. RESPECT ✊

Respect entire Team #BTS

— DILJIT DOSANJH (@diljitdosanjh) May 24, 2019
9 Badshah.
The famous punjabi Rapper from Bollywood who needs no Introduction is also a fan of BTS.
Im hooked to @BTS_twt boy with luv. @halsey killed it too. What melody, what visuals!!!! Ooa ooa ooa ooa!

— BADSHAH 2.0 (@Its_Badshah) April 14, 2019
10. Nargis Fakhri
The Rockstar lady is a fan of BTS.