American Tik Tok star Dazhariaa Quint Noyes dies at 18 by Suicide.
US Tik Tok Star Dazhariaa Quint Noyes who was better known as "Dee" died by Suicide at the age of 18 on Monday 8 February. Baton Rouge and Corner Shane Evans from Parish Corner's office has confirmed the death of the late Tik Tok star.
The reason of Dazhariaa's Suicide was mental health problem which she had been suffering for past couple of weeks. She posted her last video on her Instagram account "OK, I know I'm annoying y'all, This is my last post" This is all she said on her Instagram Stories. She even said on Monday that she was shadowed banned on Tik Tok. Some still found this hard to believe while other expressed their feeling of loss. Her father later shared on Tik Tok that her daughter were suffering from Mental Health issues.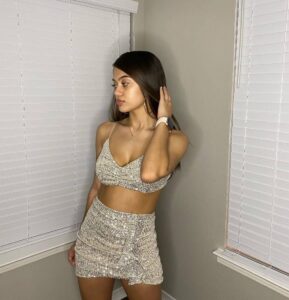 Her father has also created a gofundme page to raise funds and said:
On February 8th my daughter dazharia has left us early and have been call up to fly with the angels. She was my little best friend and I wasn't prepared in no way, to bury my child. She was so happy, and would be so excited to see me when I come home from being on the road. I only wish she would have spoken to me about her stress and the thoughts of suicide. We could work thru this. I only want to hold you again my little jelly bean. Now I come home and your no longer gonna be there waiting for me. I have to let you fly with the angels. Daddy love you.
Remember if you are in depression, Suicide can never be an only option.
Apart from all this i just wanna tell you people that, Life is so beautiful as you are , live it to the fullest and social media always sucks. People are fake on every platform, they are different on Social platform from their real life. Please don't Ruin your Precious life just because of some kind of trolls, stress or anything , Think about your family and your loved ones behind you at that moment. I can assure you with many examples of people who lost their loved ones at an early age still they are living a successful life. There are many Option to get rid of your personal depression:
Try to keep yourself Busy
Talk to your loved once like Mumma Daddy, siblings ,Grandparents, Best friend.
Spend your time with your family
Go out and travel to your best destination.